How does rushing a social fraternity work?
Triangle follows the IFC bid system. If, after getting to know you during our rush events we feel you would be a good fit for triangle, we will contact you (often during rush) and extend you a bid to join our fraternity via our pledging process.
---
What is the pledging process like?
Our pledging process focuses on integrating our new pledges into the active body, by educating them about the ideals and mottos of the fraternity, and encouraging bonding between them and all brothers.
---
I have so many other commitments. I'm not sure I can commit enough time to Triangle.
On our principle of stability, Triangle is arguably most considerate fraternity in terms of its actives' and pledges' time. Speak with the brothers if you have any time conflicts and an agreeable arrangement will almost always be figured out. Pledges and actives must attend a mandatory weekly meeting. Other than that, the other pledging requirements are very manageable in tandem with your strenuous south campus classes.
---
Will I be a right fit for a social fraternity? I'm still having second guesses.
Triangle is a very diverse fraternity in terms of its academic majors, ethnic backgrounds and personalities. Our relatively small size makes cliques relatively nonexistent and intimate relationships are readily fostered in our pledging process. We differ from a standard social fraternity in that we emphasize balance between social fun and academic success. We differ from a professional mentorship-based organization in that we promote lasting brotherhood, which results in a genuine desire to see each other succeed. Hackathon partner? Research lab referral? Skiing buddy? Video game teammate? Gym partner? You'll find anything you could possibly need by joining Triangle.
Powered by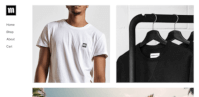 Create your own unique website with customizable templates.